This page is part of © FOTW Flags Of The World website
Houseflags of Japanese shipping companies
Last modified: 2014-10-04 by Zachary Harden
Keywords: maritime shipping | mon | nippon kisen | nippon suisan | nippon salvage | nippon steel shipping | letter: n | letter: s | letter: c | letter; l |
Links: FOTW homepage | search | disclaimer and copyright | write us | mirrors

---
See also:
---
Nippon Kisen K.K.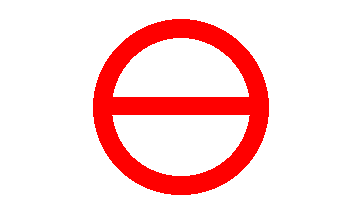 image by Phil Nelson
Source: Flags, Funnels and Hull Colours, 1963 [ste63]
Nippon Kisen K.K. merged 1994 into Kobe Nippon Kisen K.K.
Neale Rosanoski, 5 March 2003
---
Nippon Marine Co. Ltd.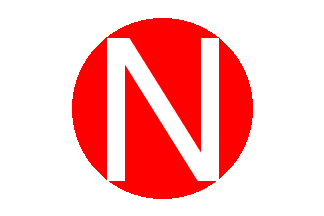 image by Ivan Sache, 1 April 2007
Nippon Marine Co. Ltd., Tokyo, is a shipping company and agency offering a number of supplementary maritime services such as forwarding, crewing, maintenance, etc. It's English homepage is at http://www.nipponmarine.co.jp/e/index.html
In presenting this company grateful use is made of the President's words (Mr Nobuyuki Kobayashi): quoting from the relevant "Outline of the Company" section:
Nippon Marine traces its origins back to a shipping company founded in 1900 by Enjiro Tatsuzawa. In 1923 the business was reorganized as a joint-stock company under the name of Maru-Raku Shipping. Over the following three-quarters of a century, the Company underwent a number of name changes, finally emerging as the Nippon Marine Co., Ltd. (...)

We carry cargo for a large number of customers, including the members of the Nippon Mining Holdings Group. The Company's shipping service covers not only cargo transport from one port to another in Japan, but also transport to and from ports in Southeast/East Asia. Moreover, one of our ships, the Cypria -- the world's first carrier dedicated to the transport of both copper ore and sulfuric acid --- makes regular trips between Japan and Chile.
Nippon Mining & Metals Co., Ltd and Nikko Logistics Partners Co., Ltd are shareholders. Operational details are found in the "Lines of Business" section; apart from Tokyo there are three further branches in Japan and one in China.
The house flag is simple, resembling the national one - white field - but having the red disk much larger. Moreover, a large white initial 'N' (no serifs) is placed in the disk.
Jan Mertens, 31 March 2007
---
Nippon Marine Service & Engineering Co., Ltd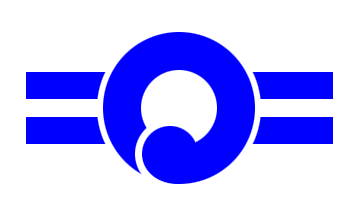 image by António Martins-Tuválkin, 30 May 2007
Located in Tokyo.
Homepage: http://www.nmsj.co.jp/ (in Japanese)
The flag is white with two blue horizontal stripes, not touching the edges, a sort of blue curl placed in front of them and separated by thin white lines from those stripes. Of course the "curl" may represent some object used in towing. From the ship's page, and the following ones, we get to see various tugboats many of which fly above flag as a jack and moreover have it painted on the cabin in reversed colours.
Jan Mertens, 2 April 2007
---
Nippon Suisan K.K.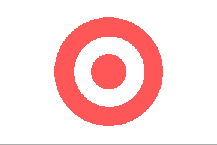 image by Al Fisher
Nippon Suisan K.K. Sources give conflicting formation dates between 1907 and 1919. Still operating as a fishing company and involved in whaling until 1976.
Neale Rosanoski, 5 March 2003
---
Nippon Salvage Co., Ltd.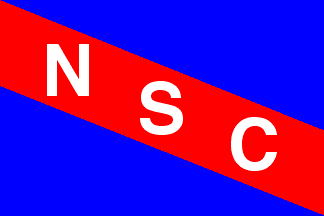 image by Ivan Sache
Source: The World Salvage Directory
Blue flag with a red stripe per bend, charged with the letters N S C in white.
Based in Tokyo, the company joined forces with other ISU members to respond to the pollution emergency when the Russian tanker 'Nakhodka' broke in two in the Sea of Japan, in January 1997.
Ivan Sache, June 24, 2001
---
Nippon Salvage K.K. dates from 1934. I have seen a diagram of another flag being green with a red bend bearing the white letters on the same angle as the bend which appears to relate to a 1940 vessel but lack the article which would give the background. However it is suspect.
Neale Rosanoski, 5 March 2003
---
Nippon Steel Shipping
image by Jarig Bakker
Blue with white diamond charged with red N.
Jarig Bakker, 22 October 2003
---
In Japanese this is Nittetsu Kotetsu Kaiun K.K. which was formed 1948 as Nippo Kisen K.K. (Japan Country Steamship Co.) and later taken over by Shinnihon Seitetsu K.K. [Japanese Steel Corporation] changing name in 1991 and usually known by its English title and being the shipping arm of the Corporation. Some sources show a white flag with a broad blue horizontal band bearing the diamond and letter but this apparently is an incorrect rendering originating from the funnel band.
Neale Rosanoski, 3 January 2004